Cart (

0

)
Recently Added

0

Item
Total

$0.00 USD
The item you just added is unavailable. Please select another product or variant.

Cart (

0

)
Recently Added
Total $0.00 USD
The item you just added is unavailable. Please select another product or variant.
OUR STORY
Just like our products, our story is unique. Hailing from prestigious medical universities, the founders of Dr. Patchwells knew that natural substances—like herbs and minerals—have the most remarkable healing properties. They knew cultures from all around the world utilized these elements to supplement well-being and to sustain health.But they wanted to take that knowledge a step further and find a more safe, efficient and convenient way to deliver it to the body. And, at that moment, Dr. Patchwells was born: a supplier of herbal and mineral topical patches that are all-natural and derived from natural organic and vegan ingredients.

We have big plans for the future of health and wellness, and we know that by combining the traditional remedies of the past with the technological advancements of the present can lead to the gift of health in the future. With over 100 years of combined experience in the health, science, engineering, business, product management and marketing fields, the team at Dr. Patchwells is committed to providing natural, high-quality and effective herbal and mineral topical patches for our communities. While many other companies choose to manufacture their products overseas, we take pride in producing, packaging and servicing all our products in the United States of America!
At Dr Patchwells we employ a meticulous 6 stage process in the production of our fine patches. We begin with harvesting the highest quality organic and vegan sourced botanical ingredients. During the next few stages we use our exclusive proprietary extraction and refinement process to establish the equivalent potency. In our final stages we infuse our patches at the nanomolecular level. Each step in our 6 stage process is done within the United States in GMP facilities!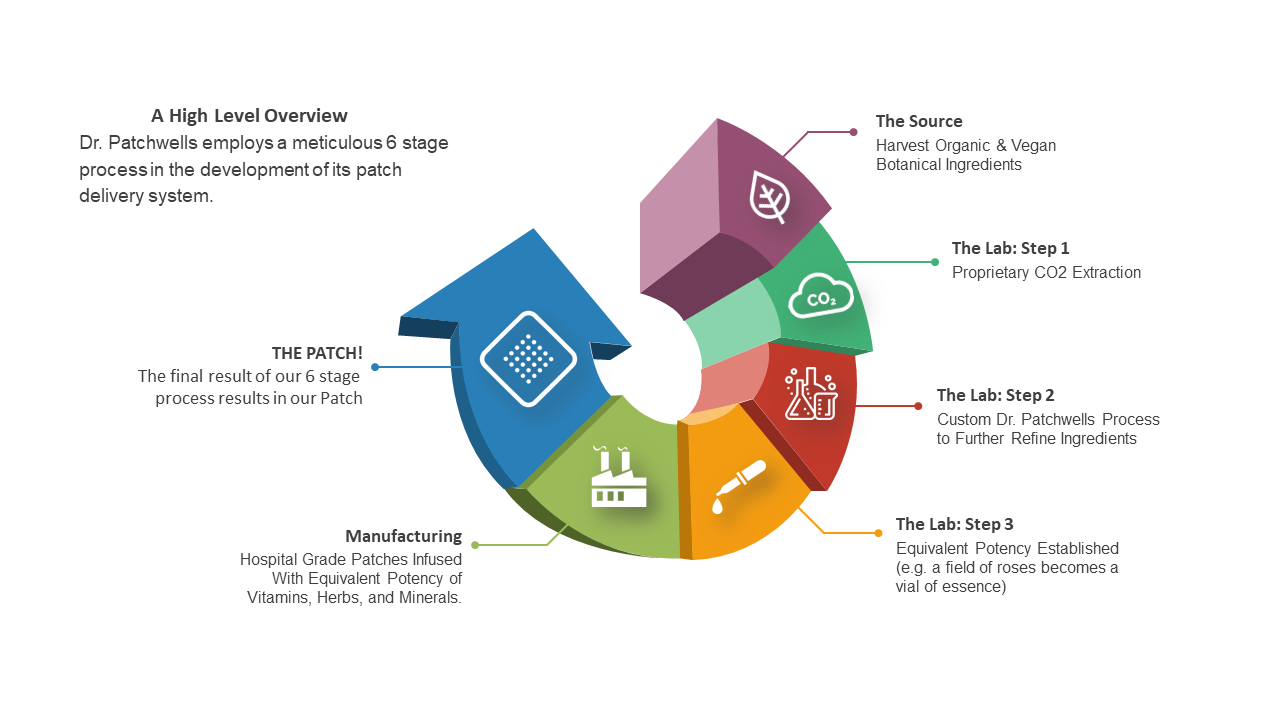 Our final patch contains 5 proprietary technologies in one. Patchwells topical patches are simply the best patch systems available! Matrixoid, OptiZome, DermiFlex, Tactaplus, and NanoVive are all technologies that not only infuse the patches at the nanomolecular level but also provide surgical grade support and stable particulate delivery through your skin and into your body!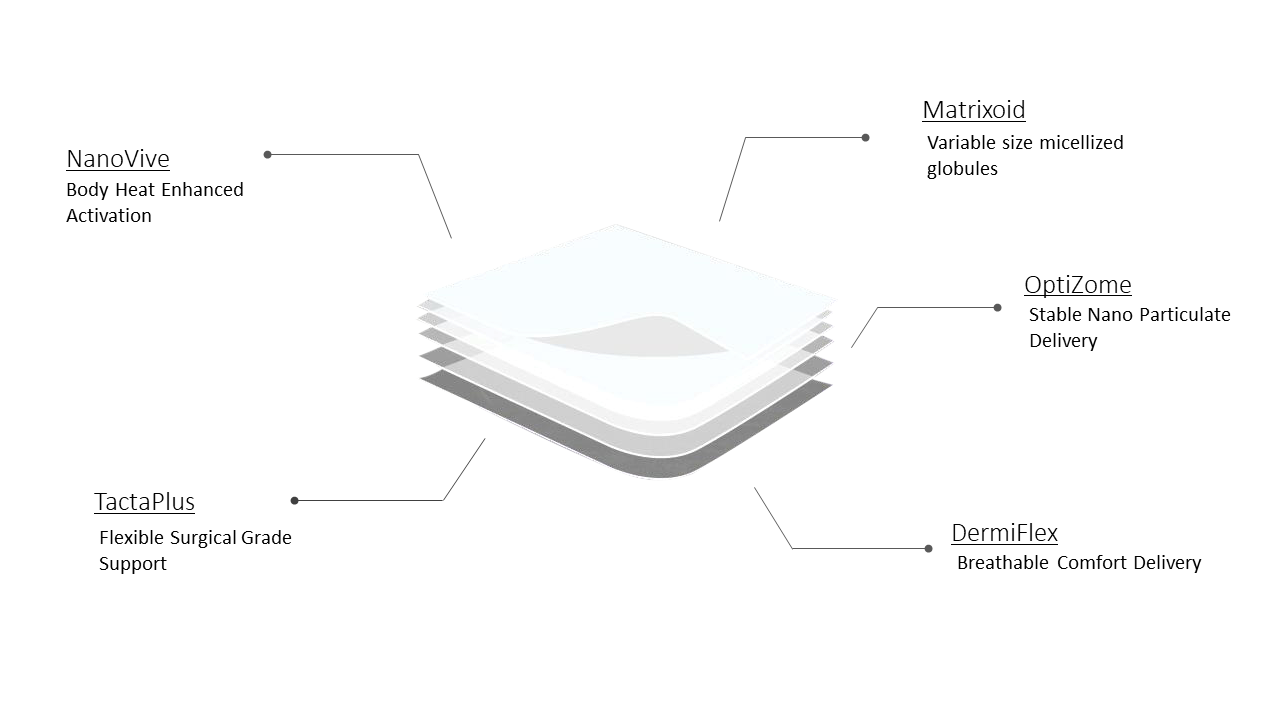 We stand by the quality of our patch delivery systems. So much so that if you're not satisfied you'll get 100% of your money back!